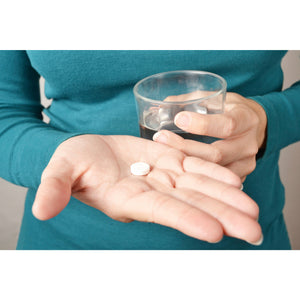 Appetite Suppressant
$5999

$59.99
Tax included.
---
---
PHYSICIAN CONSULT REQUIRED

*The purchase of this product requires an individualized consultation (separate fee) that requires a 15 minute telemedicine visit and establishment as a patient in our practice. At that time an individualized treatment plan will be initiated with appropriate therapy based on your medical history and health assessment.*

Phentermine 37.5mg                                                                                                                 30-60 Day Supply of Phentermine Appetite Suppressant. Curb your appetite, cut calories and lose weight.  A generic version of Adipex, Phentermine is a powerful prescription medication that controls appetite and helps to boost metabolism.  
What is Phentermine?
Related to the broad class of medications generally known as Amphetamines, Phentermine(Adipex) is the most widely used weight loss medication or diet pill in the United States.
What is Phentermine used for?
Phentermine is used for a limited period of time (3-6 months) to speed weight loss in overweight or obese people in addition to a healthy eating and exercise plan. 
How does Phentermine work for weight loss?
Losing weight is not magic or rocket science.  Calories eaten – Calories burned = weight loss or weight gained.  The challenge lies in that you must burn 3500 calories more than you eat to lose just 1 pound.  Many people have trouble losing weight due to a slow basal metabolic rate also known as metabolism. The slower your metabolism the more you need to exercise and boost your BMR in order to notice consistent weight loss.  Phentermine helps to control appetite / eating too many calories which can help an individual burn more calories than eaten (= weight loss).
Common side effects of Phentermine
Phentermine should not be taken by individuals with uncontrolled high blood pressure, heart problems or severe anxiety.  Common side effects include: dry mouth, elevated blood pressure, heart racing, nervousness or irritability.