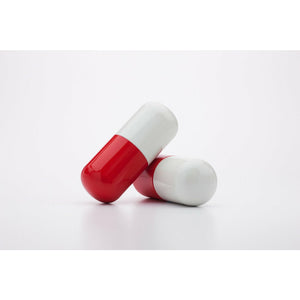 Low Dose Naltroxone
$7499

$74.99
Tax included.
---
---
PHYSICIAN CONSULT REQUIRED

*The purchase of this product requires an individualized consultation (separate fee) that requires a 15 minute telemedicine visit and establishment as a patient in our practice. At that time an individualized treatment plan will be initiated with appropriate therapy based on your medical history and health assessment.*
What Is Naltrexone?
Naltrexone is an opioid receptor antagonist, originally used to treat opiate and alcohol addiction. When taken in smaller doses, low dose naltrexone has been shown to lessen the effects of a variety of diseases and help modulate and reduce appetite. Patients use Low dose Naltrexone today to reduce binge eating episodes, normalize appetite, and lose stubborn fat quickly.
How Does Low Dose Naltrexone Work?
Low dose Naltrexone works to suppress your appetite cravings to stop overeating once and for all.
Take low dose naltrexone to:
Regulate appetite: Naltrexone helps normalize your metabolism

Reduce insulin resistance: Naltrexone modulates cellular resistance to insulin, which may lead to weight loss.

Improve sleep: Lack of sleep has negative effects on your body's hormonal system, which can lead to weight gain

Improve mood: Combination LDN weight loss medications trigger an increase in serotonin and dopamine production, which decreases anxiety and stress and reduces emotional eating.